<![if !vml]>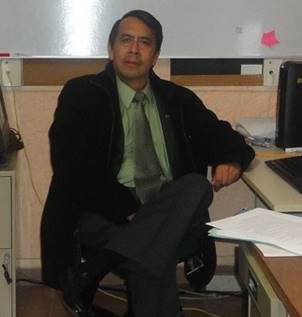 <![endif]> Juan Manuel Ramirez Cortés received the B.Sc. degree from the National Politechnique Institute, Mexico, the M.Sc. degree from the National Institute of Astrophysics, Optics, and Electronics (INAOE), and the Ph.D. degree from Texas Tech University, all in electrical engineering.
From 1992 to 2007 he was with Universidad de las Americas-Puebla in several academic and administrative positions: faculty member, Graduate advisor, Chair of the Electrical Engineering Department, Dean of the Engineering School, and University Academic Secretary.
From 2002 to 2004 he was president of the National Association of Engineering Schools (ANFEI-MEXICO), and president of the Iberoamerican Association of Engineering-Teaching Institutions (ASIBEI).
Since 2006 he holds an honorary appointment from Texas Tech University as Academy Member of the Electrical and Computing Engineering Department. He is a senior member of the IEEE (Institute of Electrical and Electronic Engineering), past president of the IEEE Puebla Section in the period 2012-2013, Chapter Chair of the Instrumentation and Measurement Society (I&MS) Puebla Chapter , and member of the IEEE I&MS international Administrative Committee as Finance Committee co-chair and Treasurer.
He is author of more than 170 scientific papers in international conference proceedings, scientific journals, and book chapters. He has been reviewer in several conferences and research journals, and project evaluator as RCEA member for CONACYT, Mexico. Since 2007 he is a titular researcher at the National Institute of Astrophysics, Optics, and Electronics, Mexico (INAOE), and he is currently Electronics Department Head. He is member of the Mexican National Researchers Systems (SNI), level 1. His research areas include signal and image processing, pattern recognition, neural networks, computer vision, and reconfigurable hardware.